Motorola RAZR XT910 Android 4.0 roll-out begins today
It's been a long wait but the Android 4.0 update is finally ready to hit the international
Motorola RAZR XT910
. We have information that the roll-out for the update will begin today and if you have this handset you should stop reading and check if the update is available for download on your phone.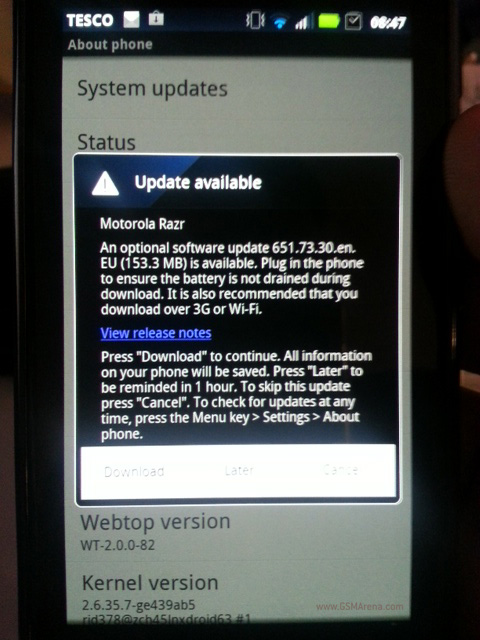 Apparently, the hold-up was due to T-Mobile refused to sign-off on the update because they wanted to customize the ROM on the phone to their liking, something that Google did not allow as Motorola is now owned by Google. Eventually T-Mobile relented and signed the update so now everyone can get their hands on it.
If you receive this update on your RAZR, do let us know how it's working in the comments below.