Samsung Galaxy S Blaze Q press photo leaks out
It looks like the
US version
of the Samsung Galaxy S III is about to get a QWERTY sibling as early as next week. A leaked press image of the Samsung Galaxy S Blaze Q has leaked out, suggesting August 15 as the likely release date of the handset.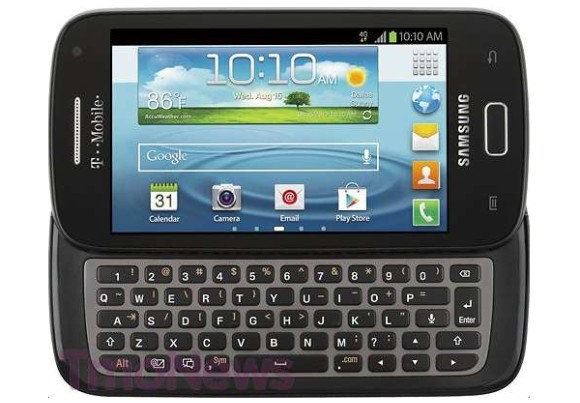 The
Samsung Galaxy S Blaze Q
appears to essentially be a US Galaxy S III with added five-row, slide-out QWERTY keyboard, save for its ridiculous name selection. Its rumored specs include a dual-core Snapdragon S4 CPU, a gig of RAM, 16GB of built-in memory, 720p display, and Android ICS. Naturally, T-Mobile's speedy 42Mbps HSPA+ network will be present as well.
Since we're talking rumors, use the usual pinch of salt when processing the above information. As always, we'll tell you more when we know more.