ICS update for HTC Desire HD reportedly canned (Update: Not)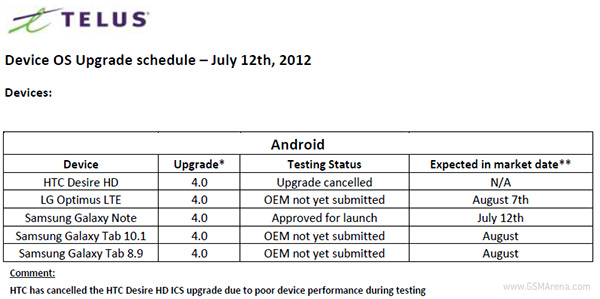 But it was not to be, as it seems the Desire HD won't be getting the Android 4.0, Ice Cream Sandwich update after all.
According to the Canadian carrier Telus, the Desire HD 4.0 update has been cancelled due to "poor device performance during testing". Now this could just be limited to devices on Telus' network but that seems highly unlikely.
So we wonder what could be the real reason for not providing the update for the Desire HD. Perhaps HTC can come forth and provide a proper reason instead of just "poor device performance".